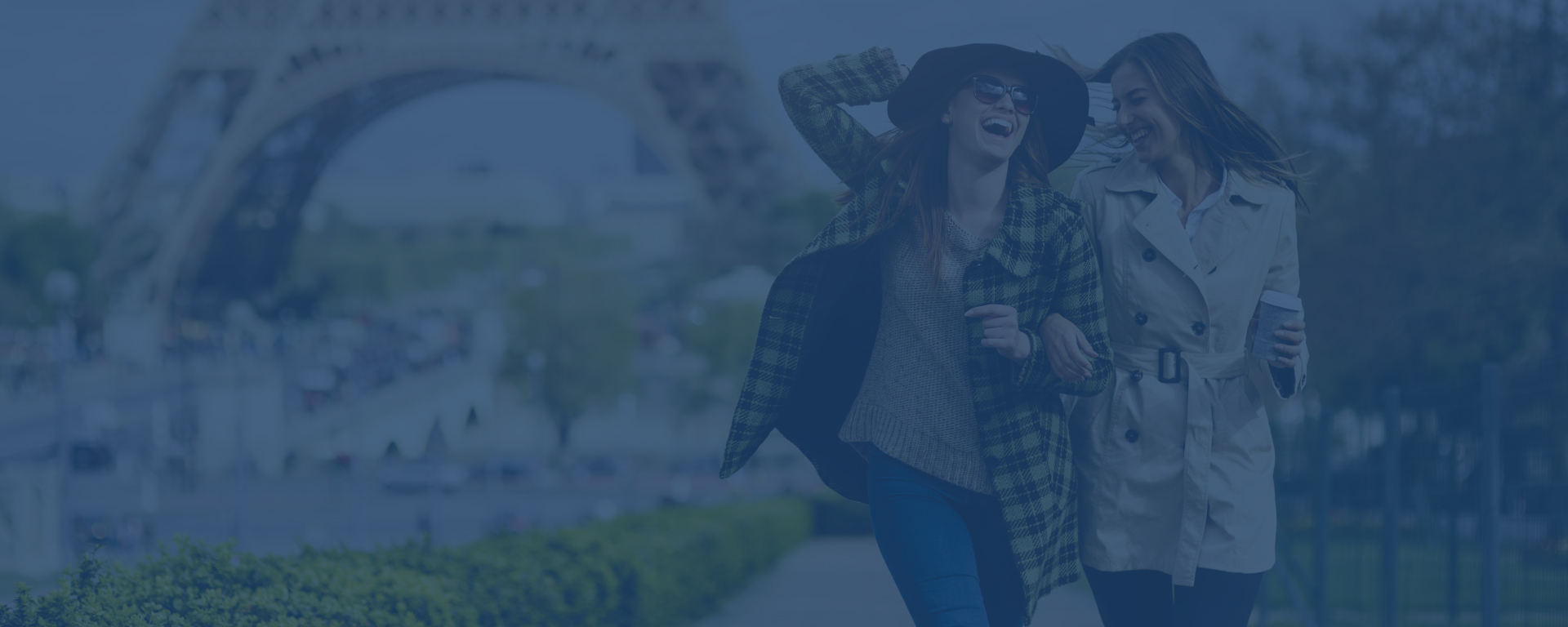 What our partners say
Don't just take it from us, let our partners do the talking!

It is such an honor for me personally to work with a group of great professionals...Hats off! I look forward to seeing you and your team soon.

–Louis de Joux's Director, Leisure Sales & Specialty Channels, American Airlines





Your hotel provider is fantastic. I've been using EZBookpro and HotelsPro and yours is superior. Your pricing was at least 10% less than either of my other engines with full commission. My client and I were both really happy. I'm excited to try your car rental options when the need arises. With your flight engine and Marina's help, I am one happy camper. Your company is definitely one of my favorites.

–Jean C.

We are so glad to be associated with a company which shares values of excellence as us.

–Joey Seow, Regional Vice President, Singapore Airlines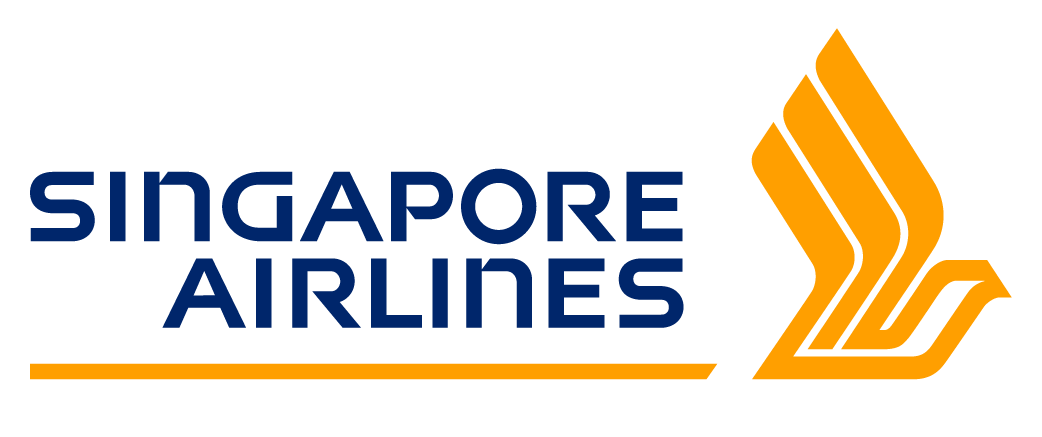 Quality Customer Service
I'm so grateful that you connected me with Veronica, I feel lucky that I got her as my account manager! She is so helpful, professional, and attentive, and it's always a pleasure to work with her. It's so important to have such a readable and professional mentor like her! Please accept my gratitude for your support and partnership, and I look forward to our continued successful business cooperation!
–Vera

I have always been pleased with the service I receive from Mohamed and the ticketing team. However, Mohamed's professionalism and ability to get to the bottom of the situation quickly exceeded my expectations, such a commitment to great customer service and great communication skills are to be commended. You can be sure that I will continue to do business with Sky Bird because of the great team and employees you have.
–Mr. Diab

I am so impressed and grateful for Umesh out of the Chicago office. I sometimes have a hard time getting in touch with anyone, but Umesh contacted me and followed through on everything until we got my ticketing issue resolved. I'm extremely happy I have a direct, detail-oriented, and professional contact at Sky Bird. Please don't lose him!
–Thank you, April

Summing it up in one word "AMAZING" I've been a travel agency owner since 1982 when I opened a franchise office for International Tours in San Antonio, TX. I have dealt with other air consolidators during my 39 years in Travel Industry. I recognize talent and excellent service when I see it. I just wanted you to know what an excellent job Yogesh has done for my group in arranging their air travel to and from JNB. The Group was heading to South Africa on a hunting trip and most passengers were young and inexperienced travelers. Yogesh found not only the best schedule and fares but continued to provide additional, helpful information to keep me abreast so I could relay messages to the group.
–Vasu R.

When the pandemic started, it was a nightmare trying to get a refund from Love Holidays. Every time we tried to contact Love Holidays to resolve the issue, we were met with a disconnected email address or invalid phone number. I finally found Sky Bird Travel where Anita came into the picture and provided us with service above and beyond. She went through the process of helping us with the Love Holidays issue and kept us informed along the way. I'm not interested in doing business with Love Holidays, but will do travel through Sky Bird simply because of Anita. Thank you!
–Robert B.

Bindu is the absolute best! These are challenging times for those in the travel industry (as they are for everyone) and I don't honestly know how I would be coping without Bindu's support. As you know, these days we usually work on a single reservation two or three times because of all the cancellations and schedule changes. We both know that we are totally accessible to each other and this really helps, especially when dealing with a particularly difficult reservation. I so appreciate Bindu's professionalism and always going the extra step to help our clients.
–Jill

On May 21, 2021 at midnight, when my clients did not have correct COVID Test and were denied boarding, their clinic told them incorrectly that they could travel with Rapid Test. Archana came to the rescue at midnight and saved the day by reissuing tickets and getting clients back on their way to their Tour of Egypt. A Big Thank You Archana!
–Binod.

Bindu, thank you so much for helping my MEDA passenger on a recent flight. As my passenger needed oxygen during the flight, you stayed on top of it by communicating with Air India on a regular basis to make sure all the paperwork was on track. The passenger's relative told me she was so happy and thankful for how efficiently everything was handled. Thank you so much for your work and professionalism.
–Suhash P.

I have so much appreciation for the excellent help and support I get from the Sky Bird Travel team in Chicago. Every member of this office – from Umesh, Vikram, Dee, Cameron, and Zakiuddin – is extremely courteous, knowledgeable, and helpful. Their attention to detail, great communication skills, and ready smile make them a pleasure to work with. I've worked with other consolidators, but Sky Bird Travel & Tours is the best. Please keep up your good work.
–Mazher

On behalf of the VASH Vacations, I would like to appreciate Anita and her team for all their help and support. You've been right there, helping out wherever and whenever needed for these past few months. I sincerely thank you for your impeccable leadership skills. I am look forward to continue working with you and your team in the future.
–VASH Vacations

Sky Bird has displayed consistent quality in all of its services to meet the expectations of Cathay Pacific Airways. We extend our sincere thanks to the entire Sky Bird team for their partnership with, and support of Cathay Pacific. We greatly value the trust Sky Bird places in Cathay Pacific to safely, and comfortably, transport their customers' clients all over the world. We do not take this responsibility lightly, and know that our partners hold us to an equally high service delivery standard as obtained through the ISO certification body. We look forward to continue to grow our already strong partnership with Sky Bird Travel. Congratulations on the amazing achievement!
–Sebastien Granier & the Cathay Pacific Commercial Team (Americas)

Thank you all for your help for an Air India passenger who got stuck at EWR airport. I feel so proud to work with such a wonderful and helpful team at any given time. Really appreciate all your help and efforts.
–Suhash P.

Vijay has gone beyond the call of duty and helped me immensely. His determination, motivation, and inspiration is a welcome addition to me and is truly appreciated.
–Manju P.

The best consolidator out there. We have been working with them for years and always have great service, support and most importantly pricing. Thank you everyone at the Sky Bird team for being there for us during great times and difficult times.
–Charlie

They always provide the friendly, sincere, and top notch service that I have been used to after working with them for several years. Just as I am an advocate for my customers, the team at Sky Bird has been my advocate when dealing with the airlines and helping me understand the rapidly changing waivers that come out on a regular basis.
–Almira

My business partners and I are blessed to have a company that we can count on during this time when everything is uncertain. Being able to talk to a live person when you need help is priceless. Your help makes life a lot easier for us. Thank you.–
Marion R.

I am so grateful for their care and professional manner. Thank you for all you do! I am so grateful to do business with you.
–Nancy

You guys are doing an EXCELLENT job during current COVID-19 outbreak! The team quickly answers the phone and resolves problem regarding refunds and rebooking. Hats off!
–Girish T.

I wanted to let you all know that I am very appreciative of the hard work you all are putting in during this time. I must say that I have never had a bad experience with anyone at the office.
–Hemali K.

I am so blessed for having Sky Bird Travel as my airline consolidator. Thanks to all the agents, especially Willie, Maffy, and Ethel. They are really dedicated employees, especially in times like these. Thank you so much.
–Luchie

I am writing to express my gratitude and a million thanks for the great efforts of you and your dedicated team. Their highly efficient work helped to successfully book 700 tickets for students at this critical juncture, which seemed nearly impossible given the time constraints. Once again, I greatly appreciate and thank you all.
–Ravi N.

Exceeded my expectations. I know that especially during the height of the cancellations, everyone felt that they were walking on egg shells, but some Manila agents surprised me with their work ethics and dedication.
–Maika

Let's Travel Adonay would sincerely like to thank you, and your staff of the South Eastern region, for the excellent support we received throughout these difficult times. I also want to extend our sincerest gratitude to Gloria, who had all the necessary patience and professionalism in dealing with us and the airlines. Please keep up the good work.
–Zulayme

Every ticketing support member, have been super cooperative, calm, collected, and extremely professional in performing their duties under enormous work pressure.
–Yasmin W.


Best Value
The Atlanta office has really proved your worth to us and we appreciate it so much.
–Nancy

The best consolidator out there. We have been working with them for years and always have great service, support and most importantly pricing. Thank you everyone at the Sky Bird team for being there for us during great times and difficult times.
–Charlie

They have been my go-to people for all my travel endeavors and requests. They all have remained calm, patient, and made this situation so much easier. They are always efficient, responsive, and hard-working. This team is a true asset.
–Ester P.

Everyone is very eager to help and knowledgeable. I can always rely on the agents for help with every issue. My calls are always returned and my needs promptly serviced. I am sometimes even reminded if I forget about a deadline or an issue about a client I have to resolve. I don't usually get this kind of attention anywhere else so I consider it valuable for my business.
–Vicky B.