A new easy payment option for your clients
Sky Bird is excited to introduce a new payment plan for you to offer your clients. With affordable monthly payments, that dream vacation is just a click away. Get started now!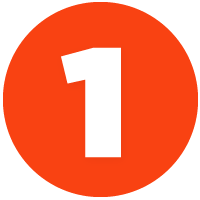 Ask your client if they would like to see a one-year monthly payment plan.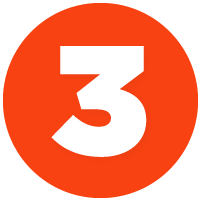 If approved, your client receives a quote within minutes, giving them the freedom  choose.
It's that easy!
*during EST business hours
Benefits of financing with our partner

Make budgeting easy
Spread the cost of your clients trip over simple, low monthly payments.

Simple financing
Give your clients the best rates with low interest payments, no late fees, and no early payment penalties.

Easy and fast application
Your clients can get approved in seconds with a few pieces of information.
---

Payment when you book
We pay you in full upon booking with no charges or fraud risks.

Travel industry experience
Experienced, digital marketers have exclusively designed flexible payment solutions for the travel industry.

Customer service
With 24/7 customer support we know how to help make your client's happy.
---
How does it work?
Our financing partner, Uplift, makes travel more accessible, affordable, and rewarding by giving your clients the freedom to book their travel now and pay over time with fixed installments ranging from 6 weeks to 12 months. When your clients are ready to book, send them a quick and easy application to check their installment payment rates and receive an instant decision. Upon your clients approval, finish booking their trip.
What are the requirements for book now, pay later option?
Your client must be 19 years of age or older, be a CAN citizen or resident, be on the travel itinerary of the trip, have a debit card, and a mobile phone number. Applications must be submitted at least 1 day prior to trip departure date. Trip minimum price for financing is 500 CAD and a maximum of 15,000 CAD.
Do I get paid instantly or in installments?
Working with our financing partner, upon approval and booking, you will get paid in full instantly.
What financing options are offered to my client?
Your clients can have access to low, fixed monthly payments over 12 months. A down payment of the first month is due upon booking, and then your client pays over the next 11 months. Loans may be paid off early, at no extra expense to your client.
Does checking a rate impact my client's credit score?
When you check a rate, a 'soft' credit inquiry occurs to verify your client's identity and determine their eligibility for financing. This 'soft' credit inquiry should not affect their credit score. If they accept and confirm the loan, a 'hard' credit inquiry occurs. 'Hard' credit inquiries may impact their credit score.
Terms and conditions
Terms are based on client credit score and other factors may apply. Not everyone is eligible.
---
---
Get your clients started today!